Creative Portfolio, 2022


Click images to expand.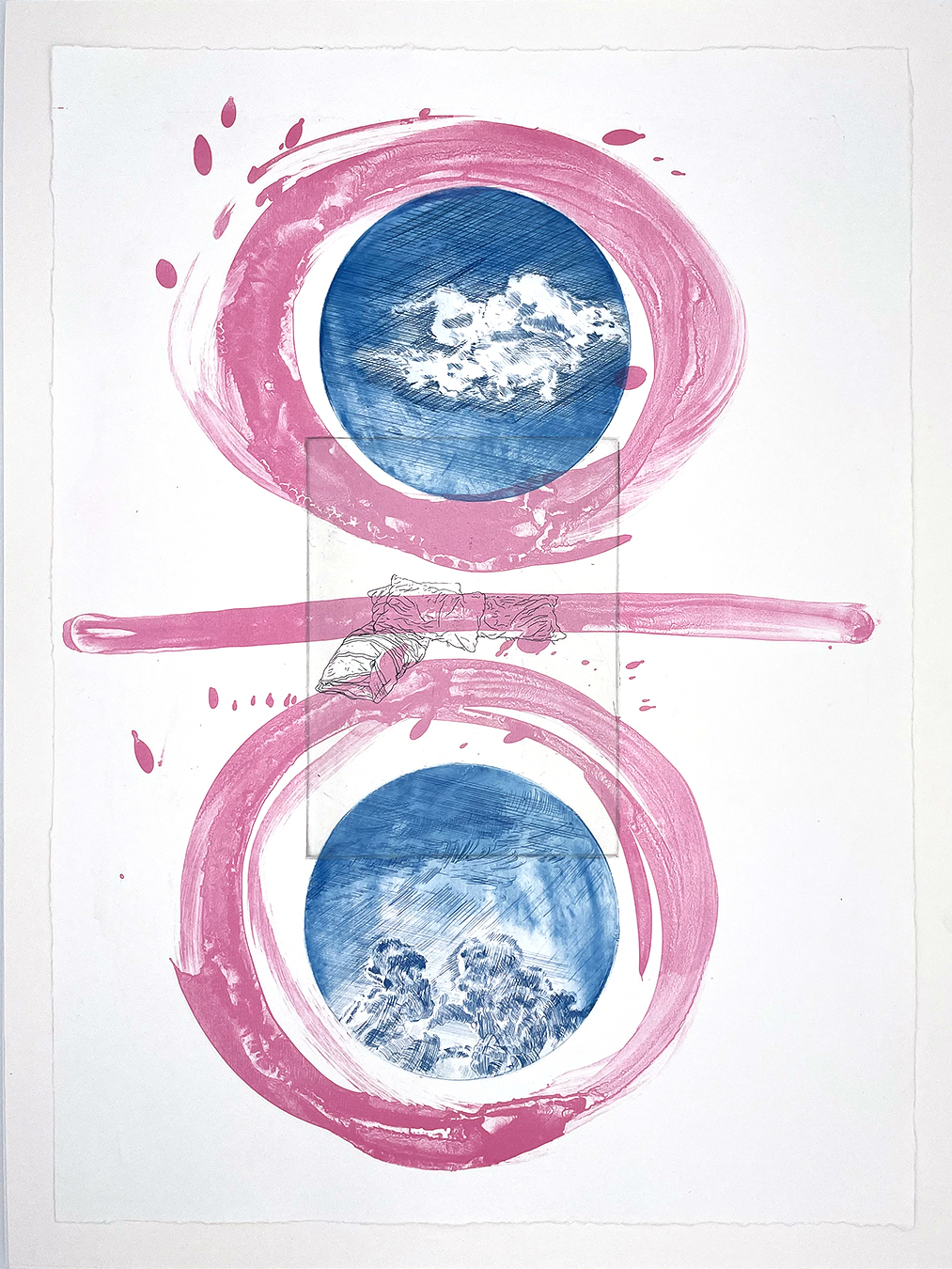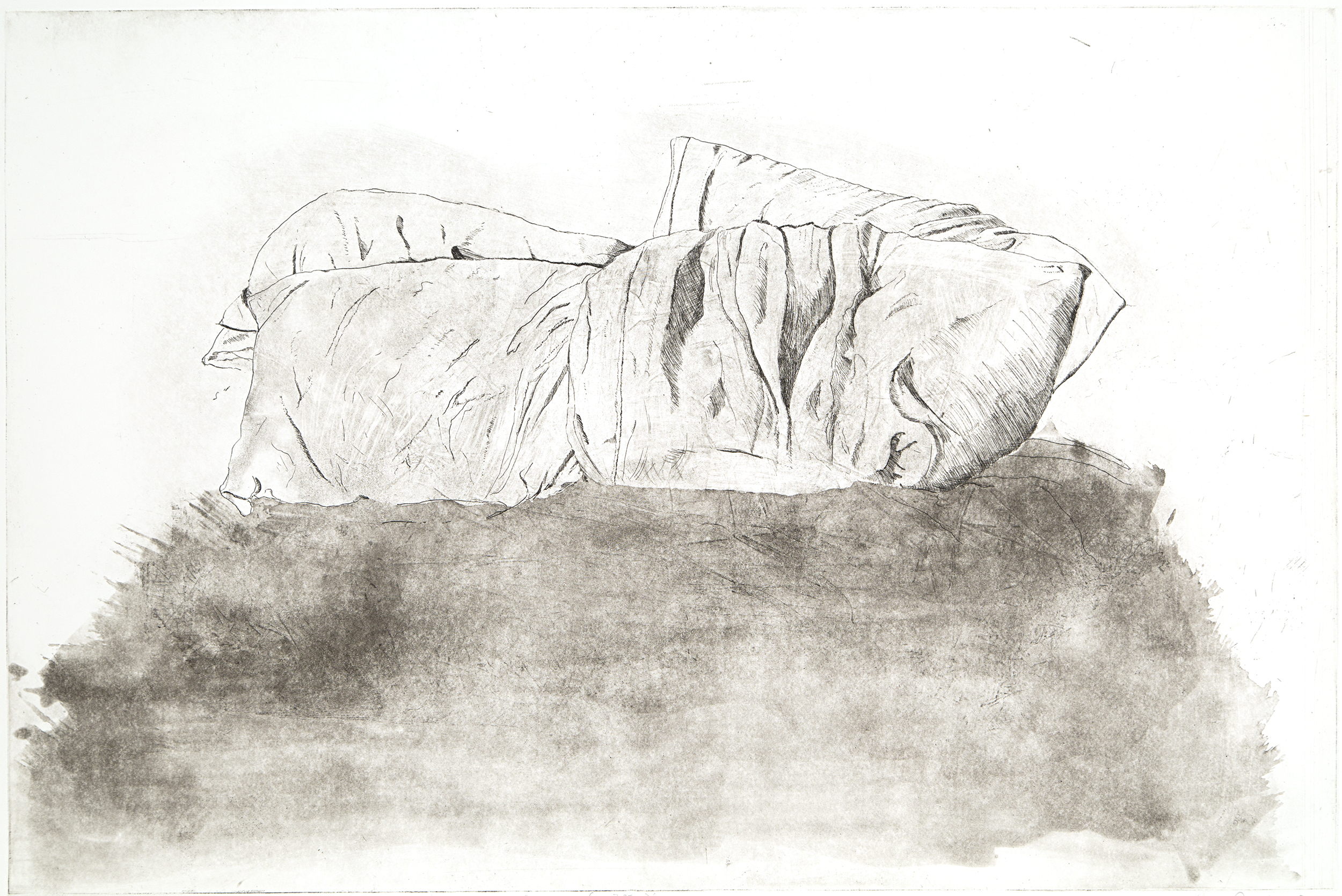 Artist Statement, 2022


My work is about the relationship between intimacy and queerness, exploring how it manifests within everyday phenomena. Often occurring as works on paper such as etchings or lithographs, my work has included drawing, sculpture, and video operating under the same purpose as print––materials that document and preserve the ephemeral. I create images demonstrating a desire that can be both physical and emotional. My recent work exploits qualities of materials that can be perceived as tactile or felt, creating moments of sensual tenderness and fantasy.

I examine the emotional influence of desirable objects and places by investigating the couple's symbolic shaping of space(s) and the slow pull of the quiet & mundane world of domesticity. Documenting these moments and objects becomes about building my archive of feeling, quietness, and closeness as a means of acknowledging the past and proposing a future. This queer archive of intimate scenarios collectively reflects being and desire, described by a tangible familiarity of textures and forms. Pillows, plants, clothing, furniture, and corners occupy these images as figures in a scene.

The printed image indicates a visual event. In printmaking, materials become suspended, and actions are made permanent. The event in my imagery is a sentimental remembrance. Describing still life in her book Ordinary Affects, Kathleen Stewart writes about vibratory potentials and the ability to "distill spirits into potency through a process of slow condensation." Still-life describes the charged events in my work, presenting affective traces and potentials for transformation. Physical objects such as hangers, shirts, and doors are tangible, processed, and transformed–becoming something other than what they are. My simple domestic rituals, such as daydreaming while dishwashing, can become an organizing principle of futurity.

Regardless of my media, my background as a printmaker means I am inevitably obsessed with the impression and labor of a thing. This working method is speculative for me – these images are of desires. The collective familiarity of the public gestures, objects, and spaces that I reference mediate ambiguous forms of emotional awareness within the domestic commons. Whether they are images of places, rituals, decisions, things shared between lovers, or readymade affordable furniture (to make one's home their best home), my work is about the hope and fantasy to communicate and connect.


Teaching Portfolio, 2022


Click images to expand.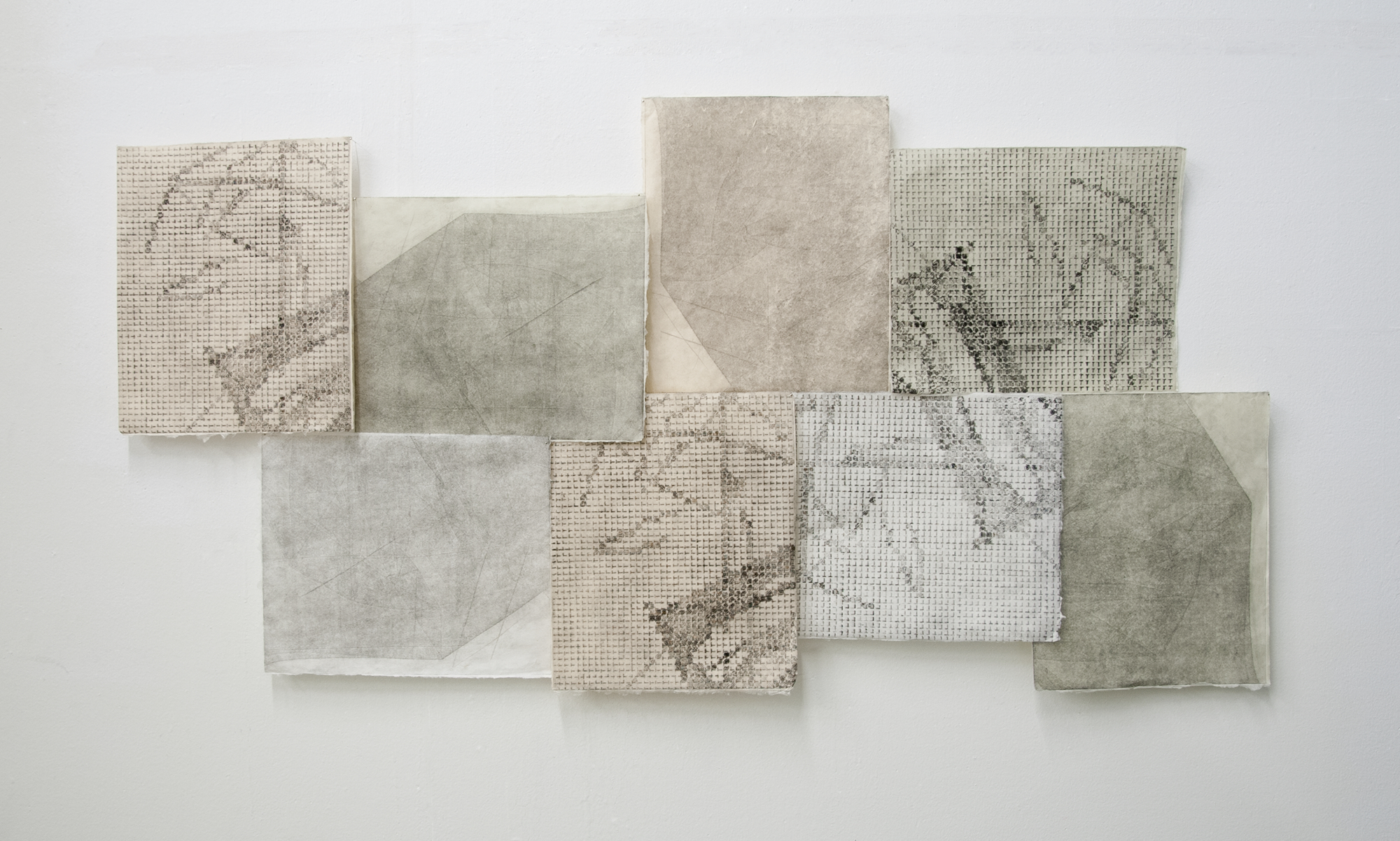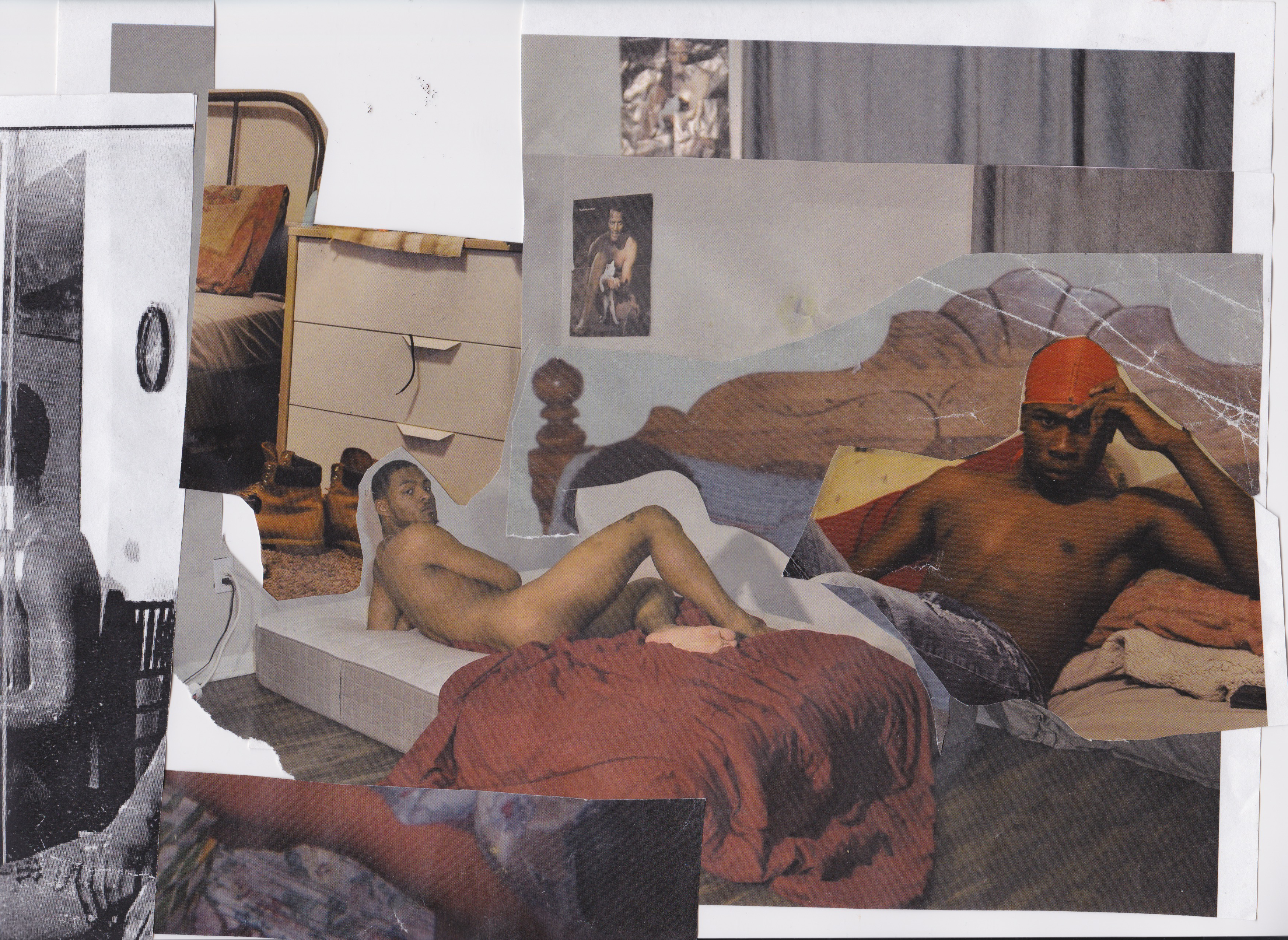 Teaching Philosophy, 2022


I see learning as a dedicated activity fostered by the student's proximity to their sense of curiosity and self. How knowledge is acquired is to be defined by the individual (yes), but the classroom is a space where my role is to facilitate collective development. My role as an educator is to support an individual through difficult work. Growth develops out of an awareness of biases and discovery leading to expansive and transformative moments. Community organizing & facilitation concepts have become the backbone of my teaching. I start by locating the most urgent needs and desires of the group. Collectively we dream, and then we work and challenge one another to create progress. The range of printmaking, sculpture, video, and drawing in my creative research reflects my belief in an intersectional ecosystem. Thus, my role as an educative facilitator involves key directives encouraging discovery, play, emergence, relations, and accountability.

Using discussions, demonstrations, constructive feedback, and sessions centering play, my students get a framework looking at existing problems to build inquiry (and furthermore, build new problems). What do we do with Rebecca Solnit's assertion that "blue is the color of distance" in a class called Color in Printmaking (which inevitably flips the course on its head away from theories on color and printmaking to theories of distance and emotion)? What do adrienne maree brown's Principles of Emergent Strategy say about an art practice to a group of students developing work for a thesis in the visual arts as opposed to social movement work (and are the two really that different)? How does identifying one's role within a liberation-centered ecosystem help a class of students understand one another in the ecology of a professional arts practice seminar (and furthermore, what the results of "professionalism" even look like)? Posing these questions becomes about setting an example of inquiry. Questions are coupled with practical skill-building that allows for students to approach topics with confidence.

I build space with my students through clarity, trust, and expectations around the course objectives and calendar (the latter arguably being the most powerful tool I can give). Having a trajectory in sight, I present to them opportunities requiring action through a call and response approach occurring at multiple levels. The students and I learn about limits, creating a foundation and a common language, continually reflecting and expanding together. In my approach, I try to disregard student levels such as "Freshman, Sophomore, Junior, Senior" (titles that are problematic and limited to begin with) and empower students where they are in the present moment.

I design course grading scales to be as objective and as clear of a rubric scale as possible (for them and myself). Navigating between Linda Nilson's specifications grading model and collaboratively developed, learner-centered projects, every assignment and activity in the class is given an evaluative scale. Students can additionally develop alternatives to my model that allow them to relate to the objectives of the course. Evaluating activities, from participation to projects, provides a clear understanding for a student: "Did you complete this or did you not?" There is space for scaled evaluations to be applicable (usually occurring in ranges of one-to-four) to assess studio projects. With both of us operating in this understood space, we can reflectively evaluate success and see the interconnected purpose of a project, a reading response, and participation with demonstrations.

Basing my critique and discussion model around the Critical Response Process by Liz Lerman, students can have their voices prioritized through my facilitation. Critique facilitation can look like asking questions of the student (or group) to spark conversation, responding to or expanding upon talking points, or simply keeping time to make conversations equitable. I may provide a framework at the beginning of a session, such as providing a vocabulary for students to use. The format of a critique may also change. Not all reviews focus on individuals presenting one-by-one––some will reinforce a theme of a project and expand upon ideas within that theme, such as curation, time, or technique. Others may be small groups if I am pressed for time. I may choose to focus on a specific element of art or design principle or ask that we distinguish style vs. content (and even the validity of one vs. the other).

My courses feature a capstone project, with checkpoints throughout, helping to expand skills and achieve a goal. My seminar-level studio courses begin with an audit to understand where students are when I receive them. The capstone for my six-credit Advanced Printmaking 2 at KCAI is an exhibition-ready artwork to be shown the following semester for the annual college's BFA exhibition. The course starts with a self-reflective list of categories via ten habits. Following this, they create ten unique works generated around these habits. As we continue, we learn more about one another–I have them assign each other projects intended to challenge and problem-solve. With this, we create community, trust, and forms of accountability. We move on to sharpening collective skills around curation-as-creative-work, talking to experts in the field, and researching alternative presentation strategies. These practical skills transfer back to the studio, shaping the critiques as they navigate towards the capstone project.

Rooting the framework for the educational environment and material I facilitate in feminist and queer theory gives me space to address questions of identity. Engaging with topics related to making and existing, emotionally and/or queerly, provides students a language and platform for processing abstract concepts. Being a queer faculty-of-color, I am sensitive to the issues facing marginalized students moving through structures where they don't see their identities reflected. From my service work to the types of classes I have created, such as The (Printed) Queer Archive, diversity and equity sit at the focus of my teaching. My goal is to be a steward to new potentials. I want to be a positive representation, exposing students to an expansive demographic of examples diverse in race, gender, practice, region, and media. Speculating is how we build futures––community and transformative positions allow us to sustain that building spirit.


Course Syllabi Samples


Materials for three courses, taught between 2021 and 2022 at Kansas City Art Institute, compiled into one PDF: click here.