Domestic Views
Drawings, 2012-2015

Domestic Views looks to the home as a site for physical connection. Started in 2012 from a series of photographs, these works became a way to research narrative, image, portraiture, and queer intimacy within the home. The process eventually developed into more generative observational sketches, with many of these serving the basis for new etchings.




View of Our Bedroom Window
, 2012, Graphite on paper, 15" x 19"
Studies of Home, 2015, Graphite and ink wash on paper, 5" x 7"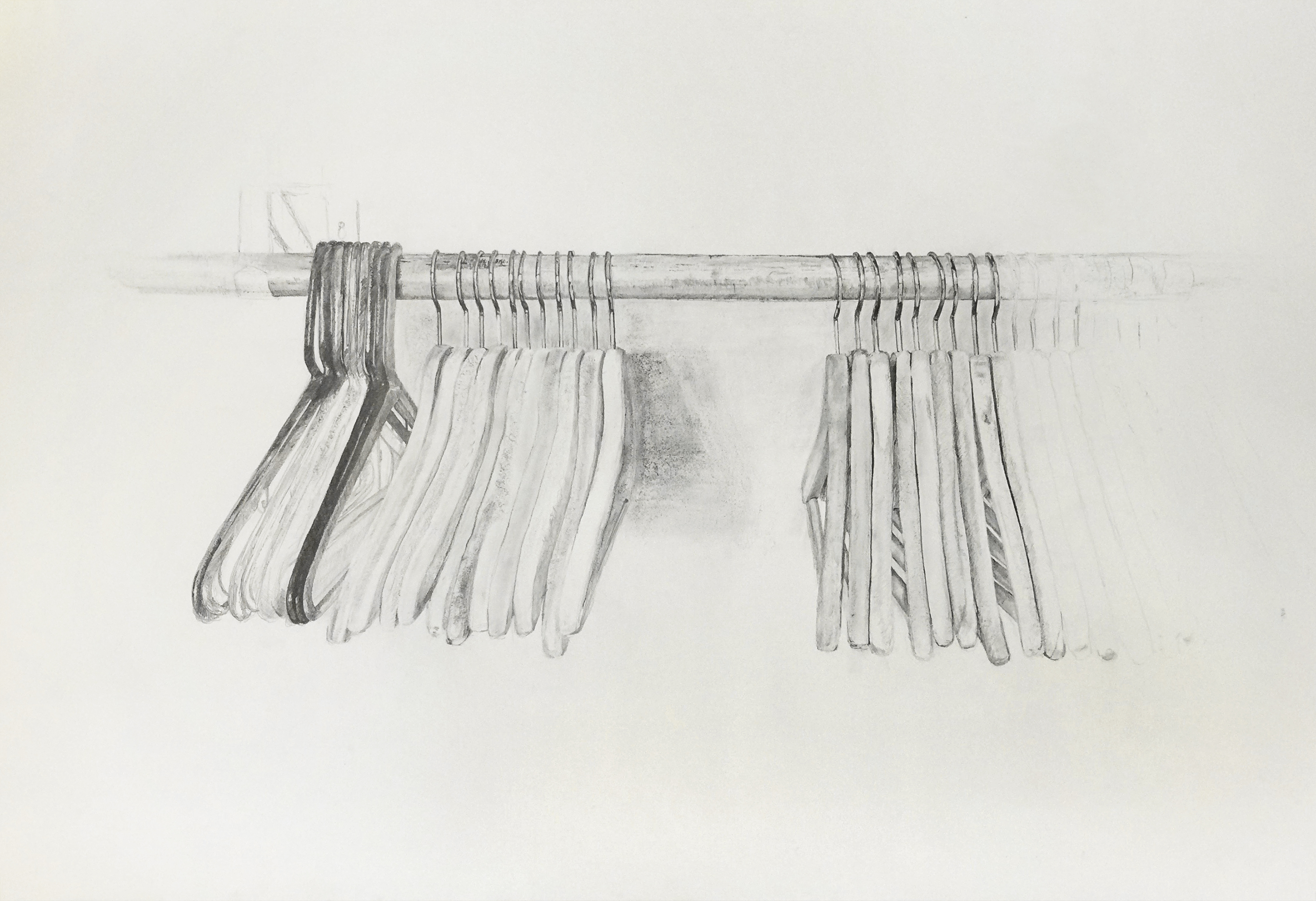 View of Our New Hangers
, 2015, Graphite on paper, 36" x 72"