Can Dishwashing Be Queer?
2017

For One, In A Shared Room is an exhibition of works on paper, sculpture, video, and installation visualizing the site and form of intimacy. The works collectively describe intimacy in context to the ordinary and how memory and feeling become embedded in the objects and spaces of home.






Preview of Can Dishwashing Be Queer?, 2017, HD video with sound, 25 minutes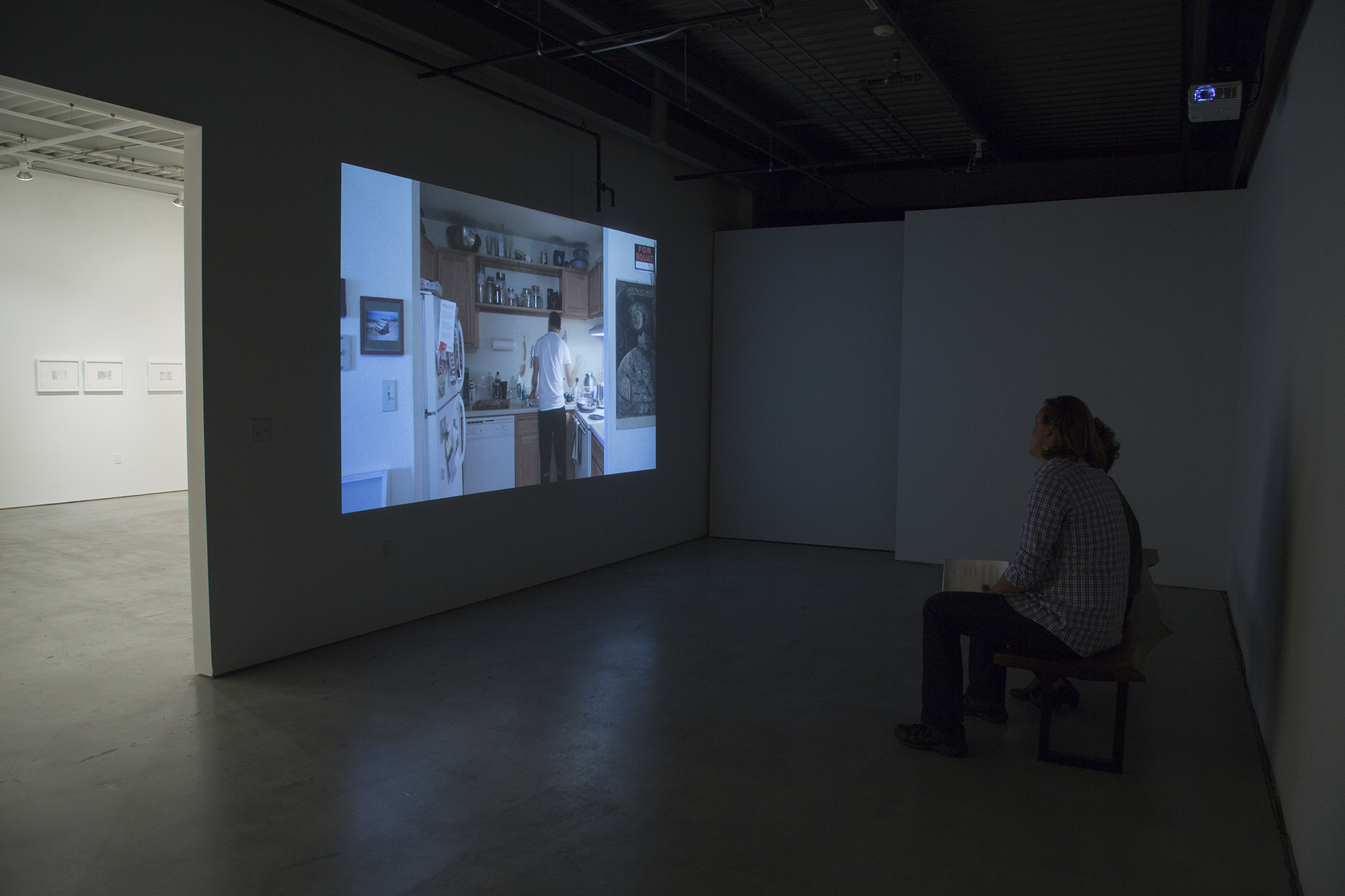 Installation View (photo by Brian Hawkins)



Still from Can Dishwashing Be Queer?, 2017, HD Video

Can Dishwashing Be Queer? is a 25 minute video documenting me washing dishes built up over the span of a week. The sounds from the video reverberate through the exhibition space, creating an aural ambiance transforming the gallery. The site of the performance continues with my fascination of corners in the home, the place where Gaston Bachelard writes in The Poetics of Space where daydreams occur. Throughout the tedious activity, my thoughts are subtitled in a stream-of-consciousness manner. I reflect on the process and labor involved in this activity, making a tongue-in-cheek reference to the Brown figure being "the dishwasher." Various non-sequiturs, some of which break the fourth wall, illustrate our ability to drift off in our tasks and speculate. I reflect on the present moment and my intimate relationships in this performance, transforming the kitchen into a contemplative space to consider hopes and dreams for the future.